1. College Days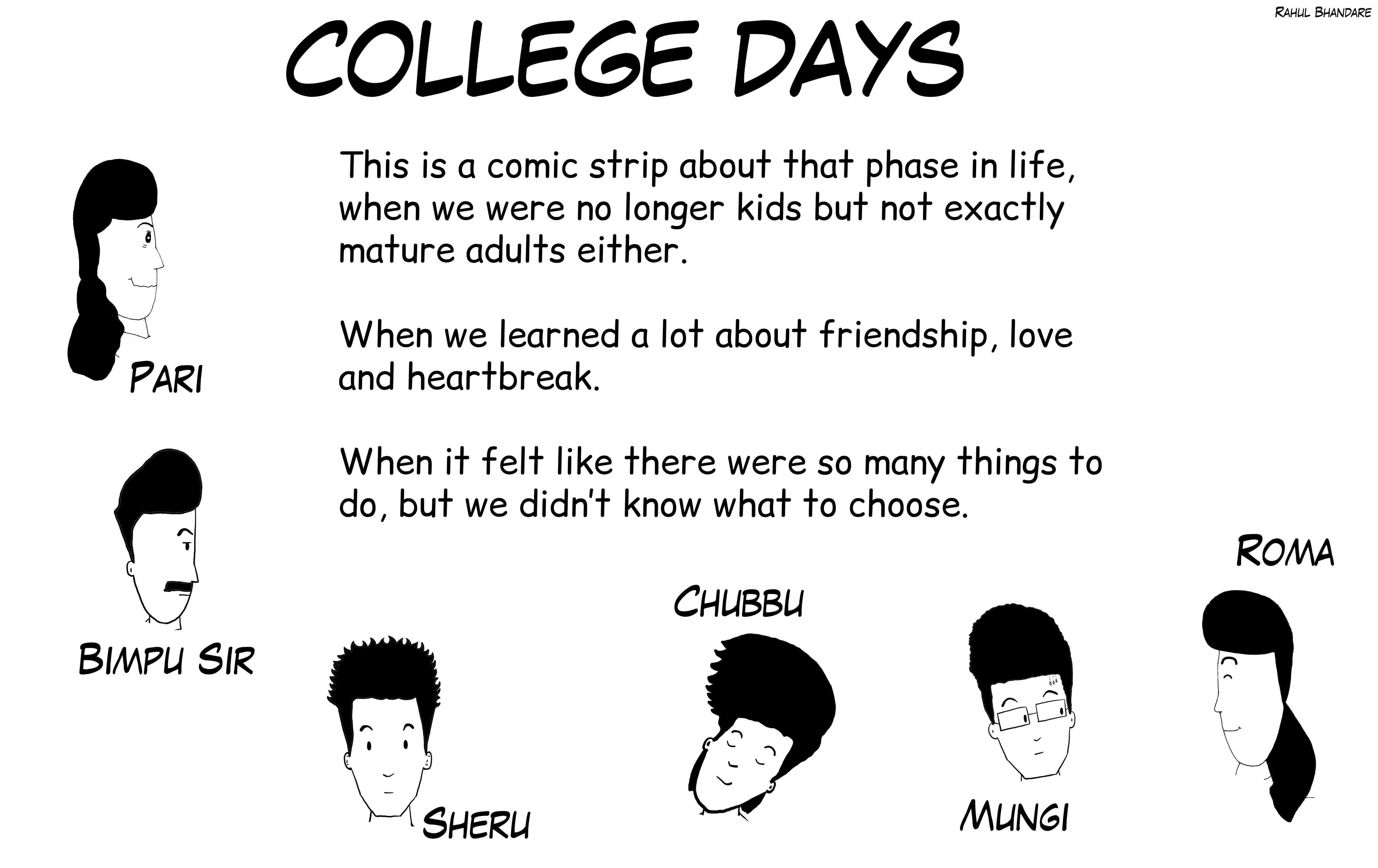 You can read the College Days comic strips here.
2. King of None

Aru is a king, who has all the qualities a king shouldn't. Follow what happens when his brother kicks him out of the kingdom. Click here.
3. Problems Associated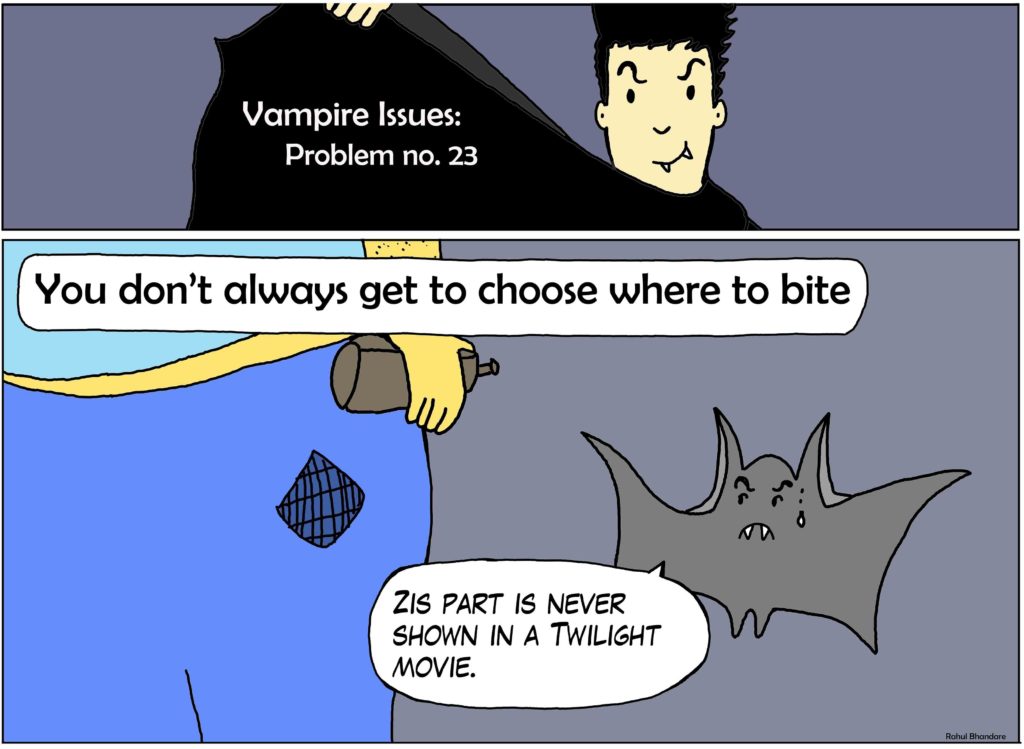 Everyone has problems. Especially for dacoits, philosophers, the Kuaravas, supernatural beings, and well, so on. Go through this series here.
4. Listicles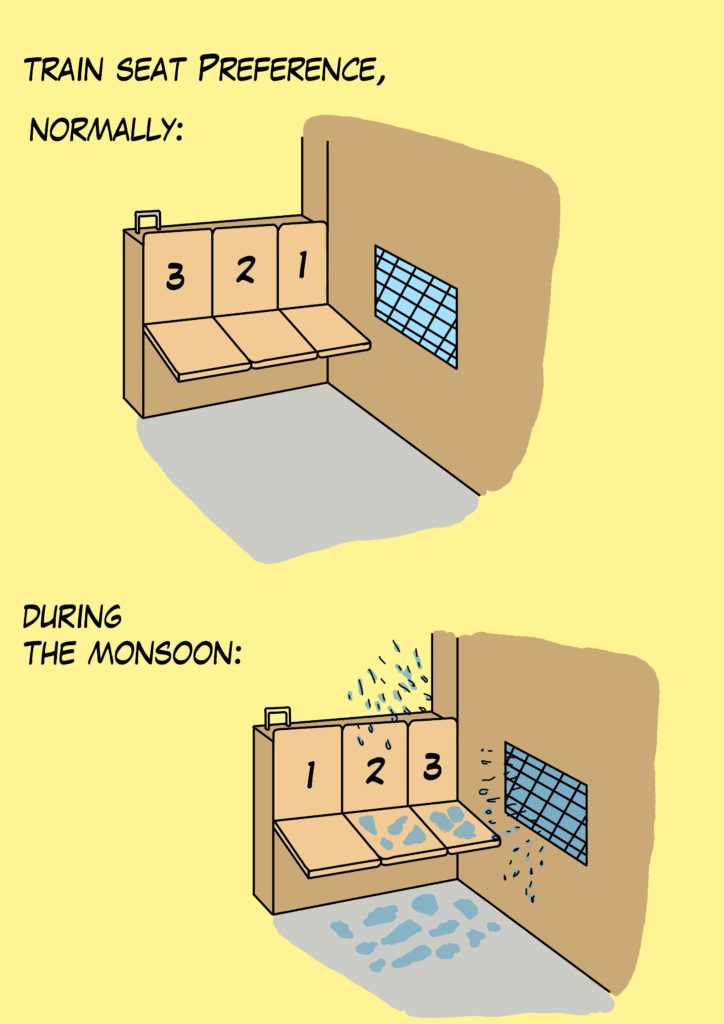 You can go through some of the illustrated articles I did for FilterCopy here.
5. Tick Tock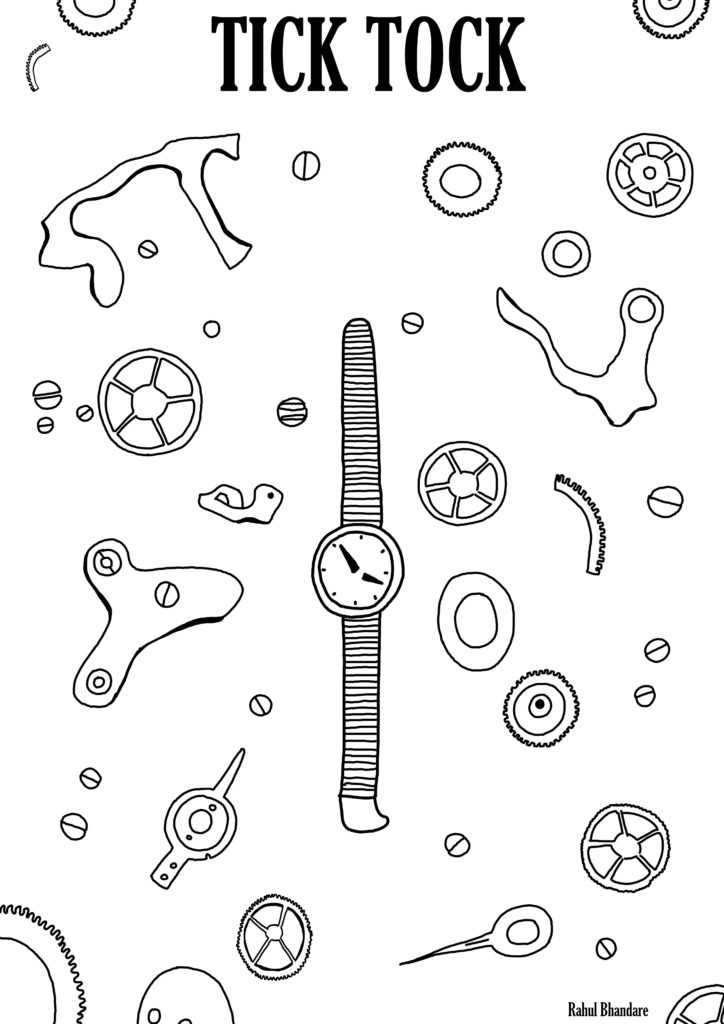 Life isn't easy, even for a wrist watch. Follow the various ups and downs of this time piece. You can buy this book here.